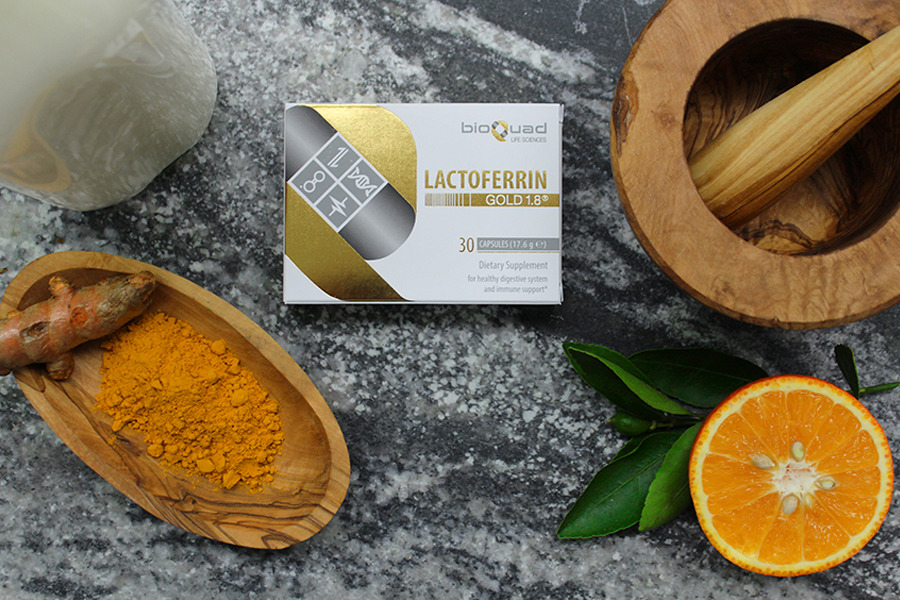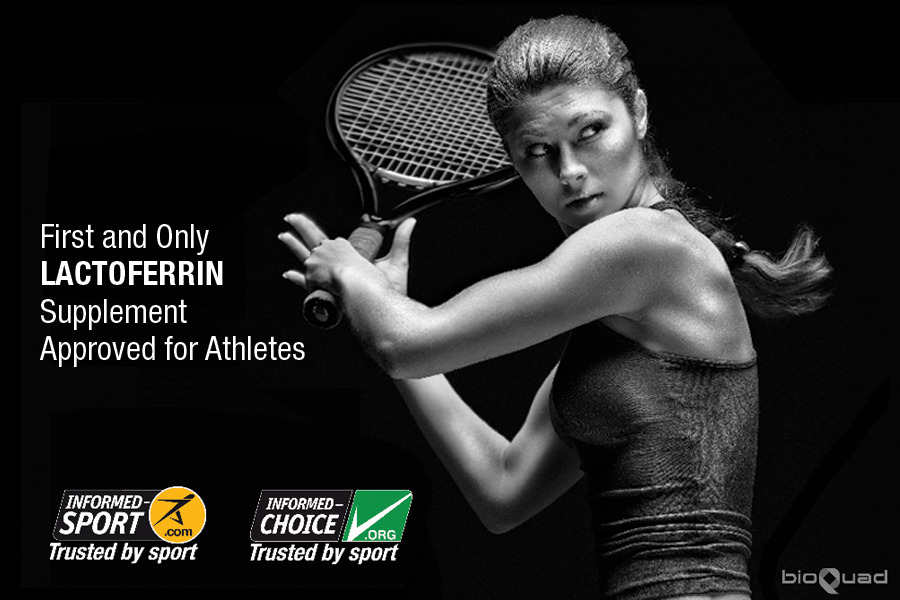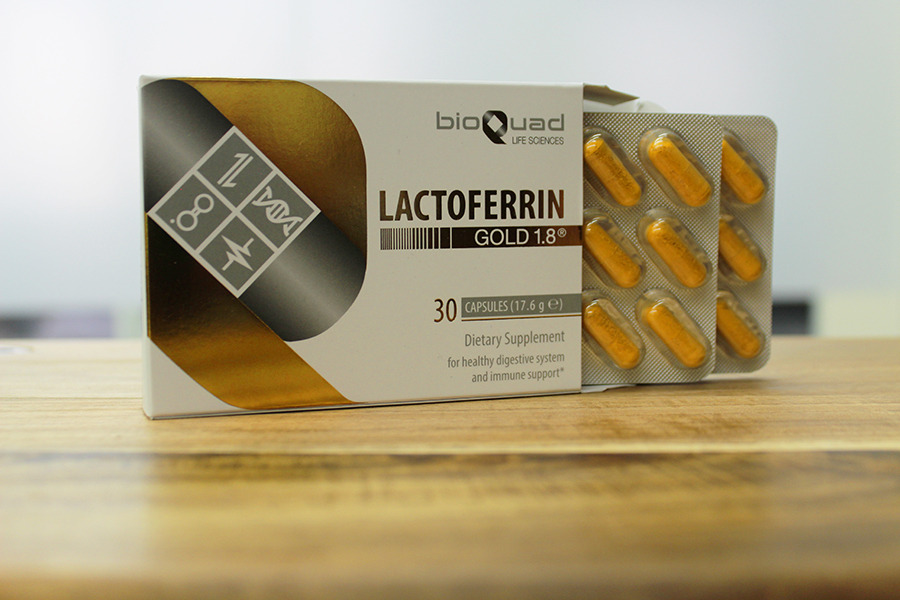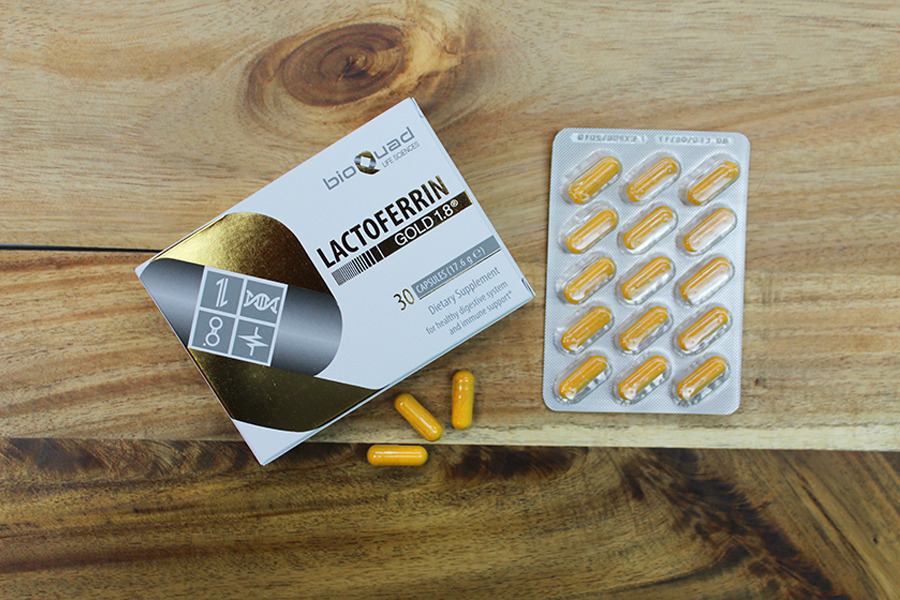 ---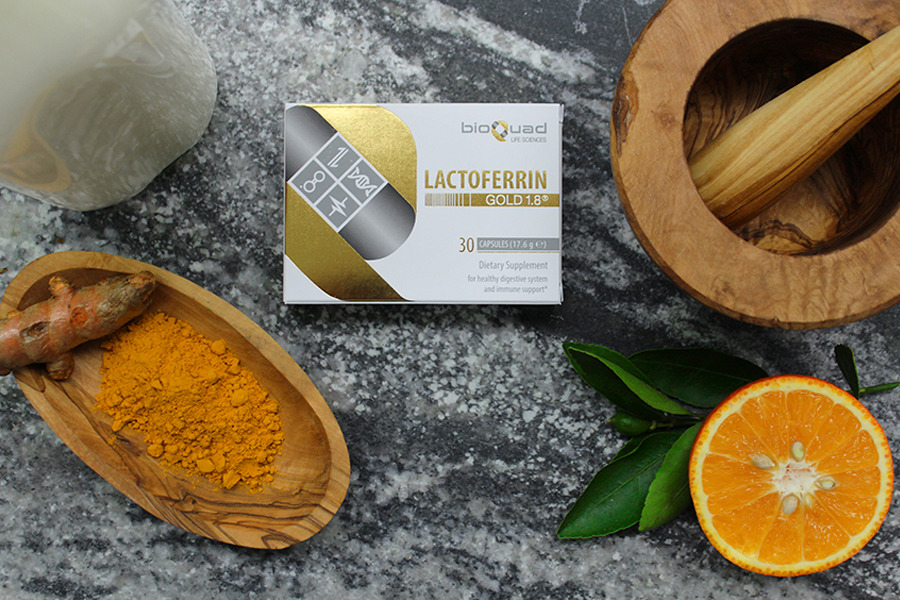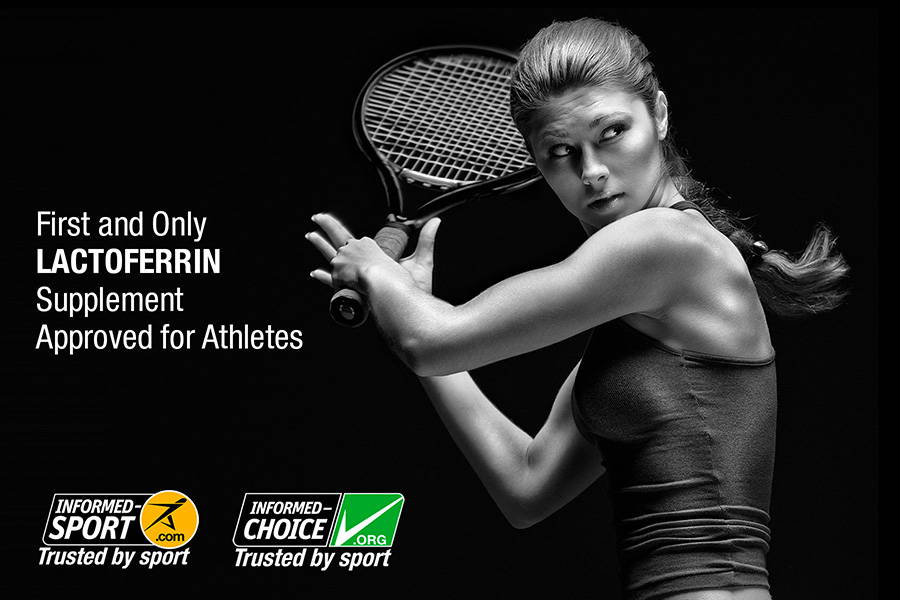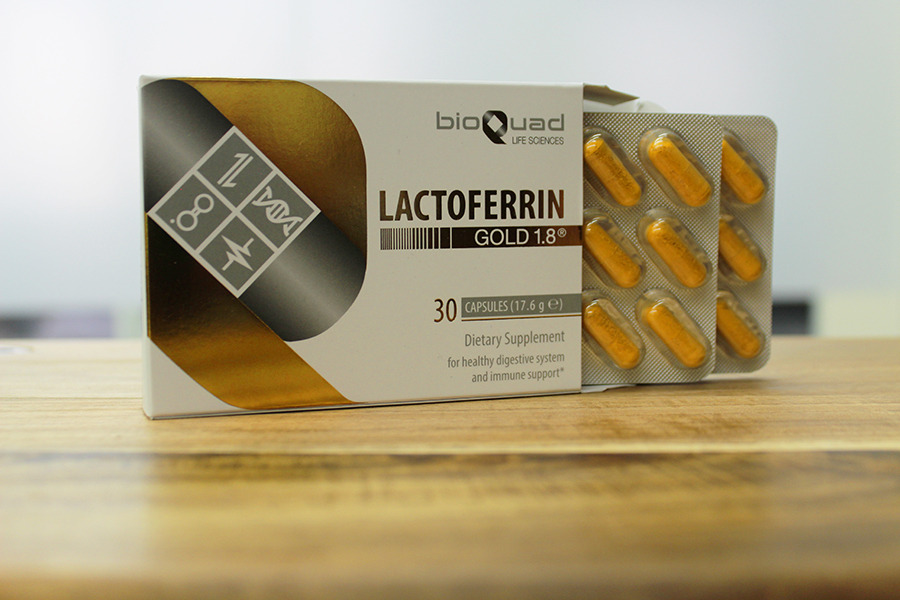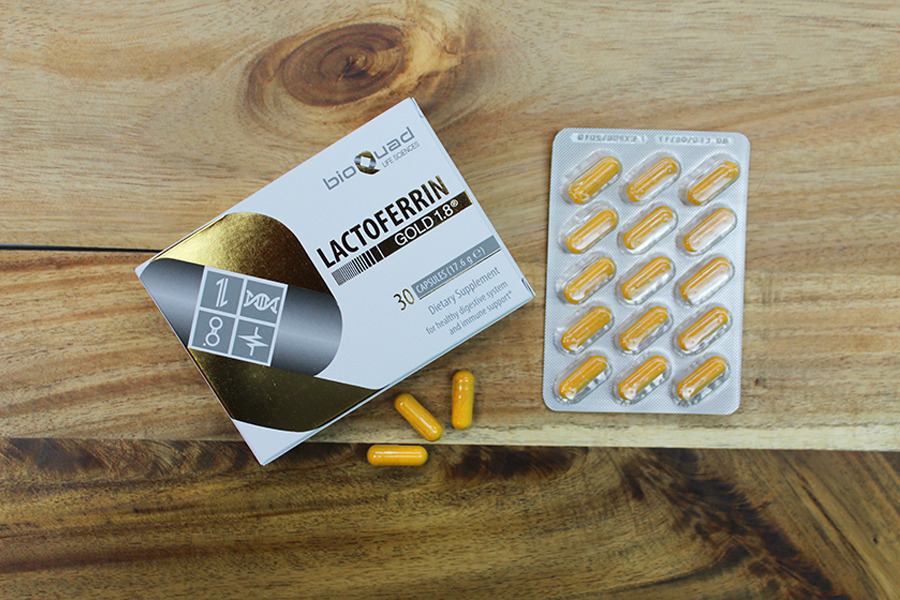 Lactoferrin Gold 1.8® is the first multi-patented, ultra-pure and bio-functional lactoferrin nutritional supplement on the market. Only the lactoferrin in Lactoferrin Gold 1.8® undergoes the patented Treatment for Contaminant Reduction (TCR) process, resulting in a protein that is highly potent and pure. The unique formula is further fortified with a synergistic blend of co-factors, vitamins and minerals - in the optimal doses and ratios - to potentiate lactoferrin-(TCR) and deliver maximum health benefits.
Health Benefits*
Reinforces Innate Immune Response*

Supports Healthy Intestinal Tract*

Provides Potent Prebiotic Activity*

Delivers Powerful Antioxidant Benefit*

Naturally Restores the Balance of Probiotics*
---
Lactoferrin Gold 1.8®
Single Box
Lactoferrin Gold 1.8® Dual Box
Save 15% with Dual Box
Wholesale Bulk Packs
Save & Earn with Bulk Packs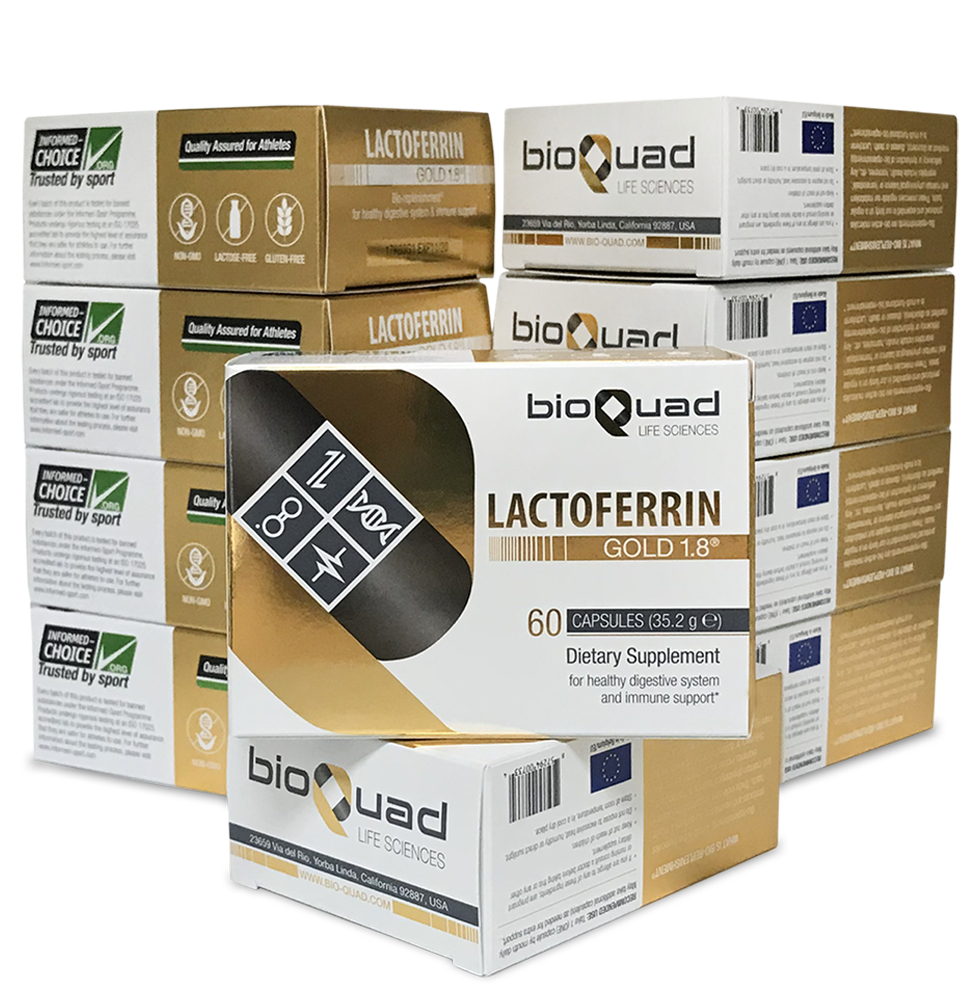 How Lactoferrin Gold 1.8® Works
---
How to Choose The Right Lactoferrin
---
Product Features and Benefits
Approved for Athletes
Informed-Sport is an independent third-party quality assurance program serving the sports nutrition industry. Every batch of Lactoferrin Gold 1.8® is tested for banned substances under the Informed-Sport Programme; products undergo rigorous testing at an ISO17025 accredited lab to provide the highest level of assurance that they are safer for athletes to use.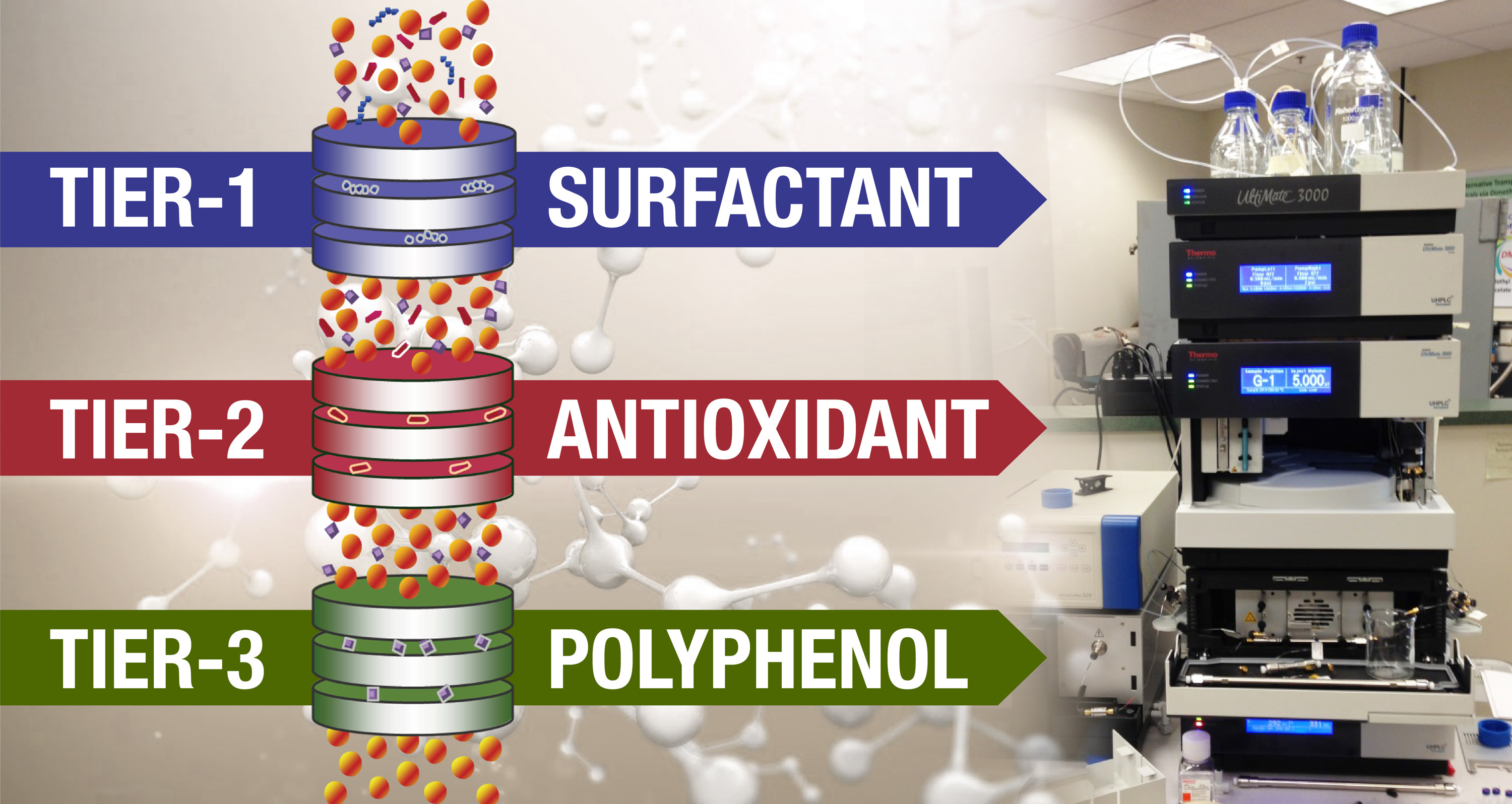 Patented Purification
The purity of the lactoferrin in Lactoferrin Gold 1.8® is unrivaled. The protein is derived using the novel Treatment for Contaminant Reduction (TCR) process, which effectively removes contaminants from milk. This natural, multi-tiered, food-grade decontamination process is backed by multiple patents. The TCR process has been proven to yield a more pure and bio-functional lactoferrin.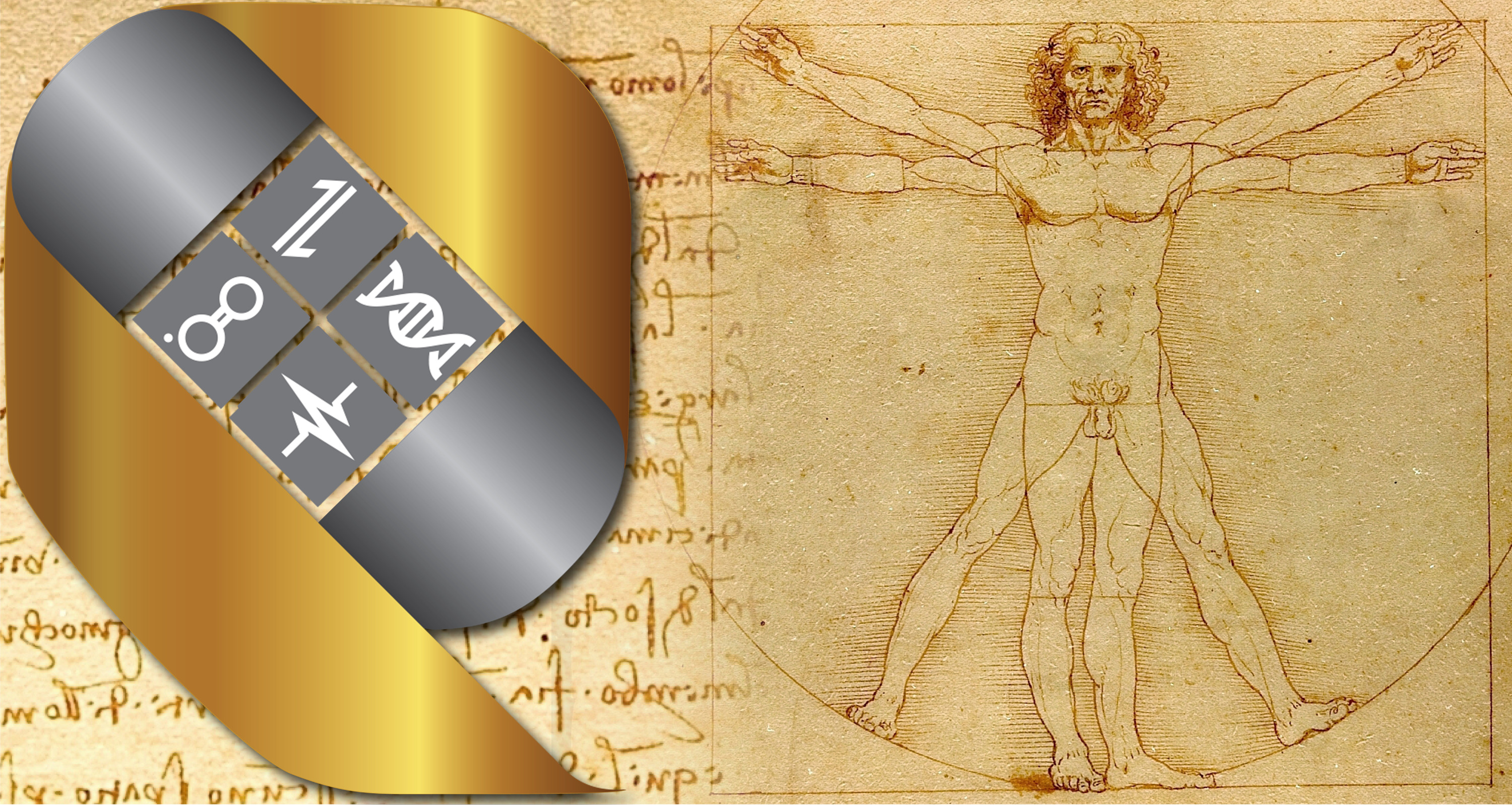 Multi-Functional Formula
The Lactoferrin Gold 1.8® formula backed by decades of clinical and scientific research. Each ingredient has been carefully selected, in specific ratios, to provide targeted immune and gastrointestinal support. The powerful formula contains 60 mg of ultra-pure lactoferrin, combined with ideal ratios of inulin, lecithin, turmeric root extract, and Vitamin C for optimal results.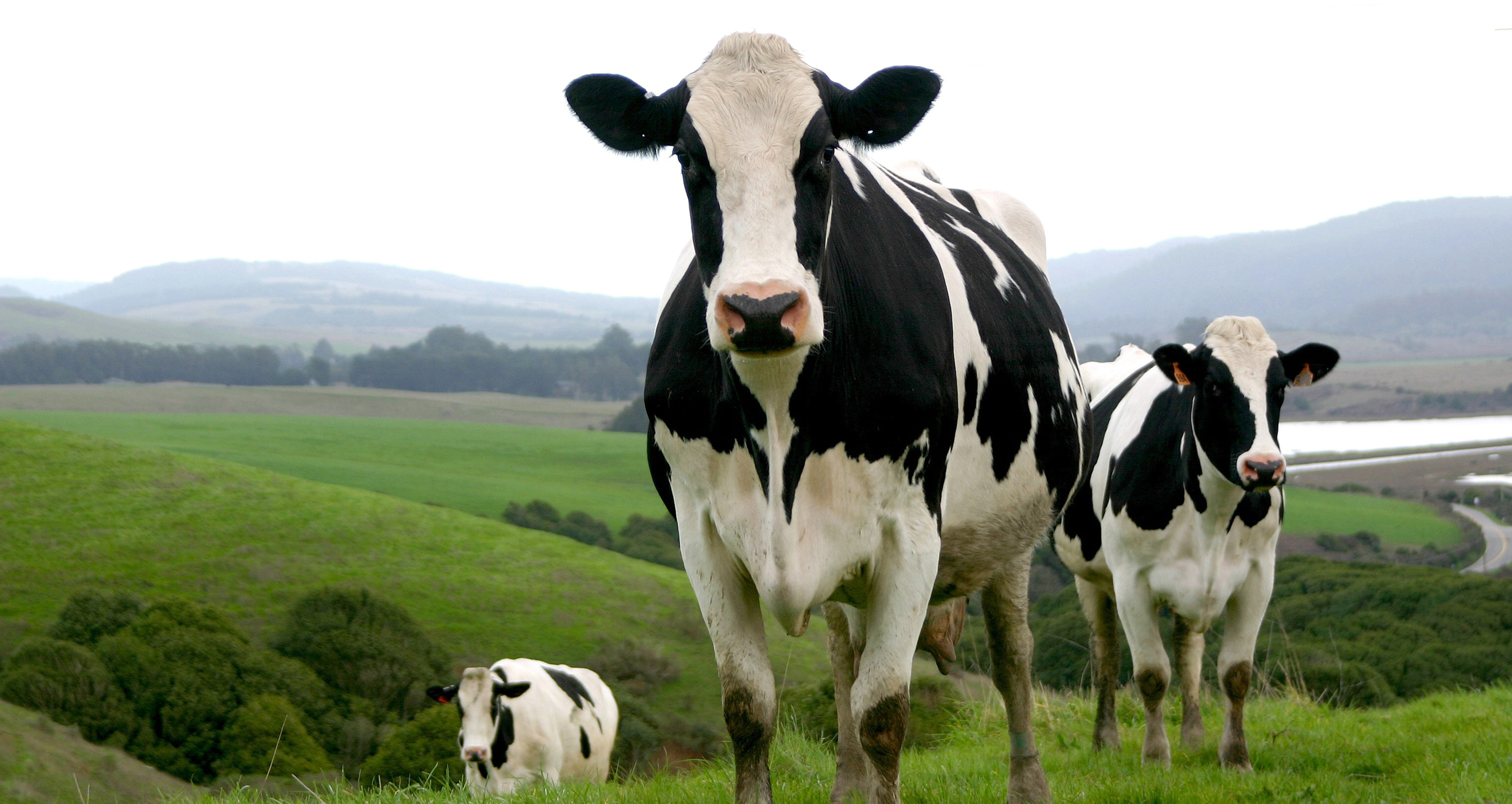 All-Natural, Non-GMO
The lactoferrin used in Lactoferrin Gold 1.8® is of the highest quality. The lactoferrin is extracted from pure, premium milk sourced from healthy cows that are all-natural, non-GMO and non-transgenic. The cows are raised in clean, green pastures and are fed a complete and nutritious diet. The health status of these cows is regularly inspected and certified by the Ministry of Health.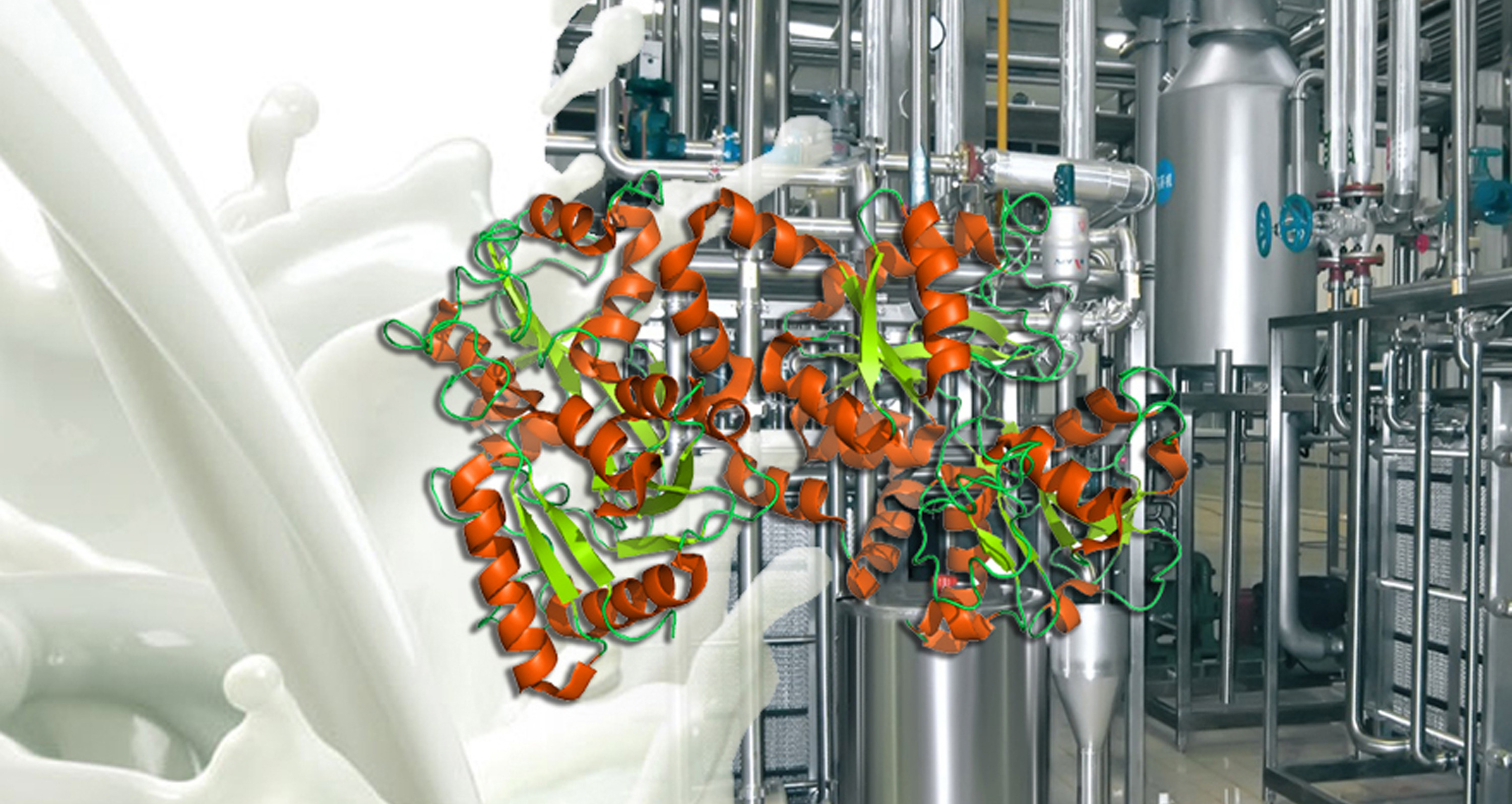 Lactose & Gluten Free
The Lactoferrin Gold 1.8® formula contains no lactose or gluten. The lactoferrin used in Lactoferrin Gold 1.8® is sourced from pure whole milk collected under aseptic, cold processing conditions. The milk is fractionated, ultra-filtered and the lactose-free lactoferrin is isolated by chromatography method. This is followed by freeze-drying step to preserve multi-functional biological activity of lactoferrin.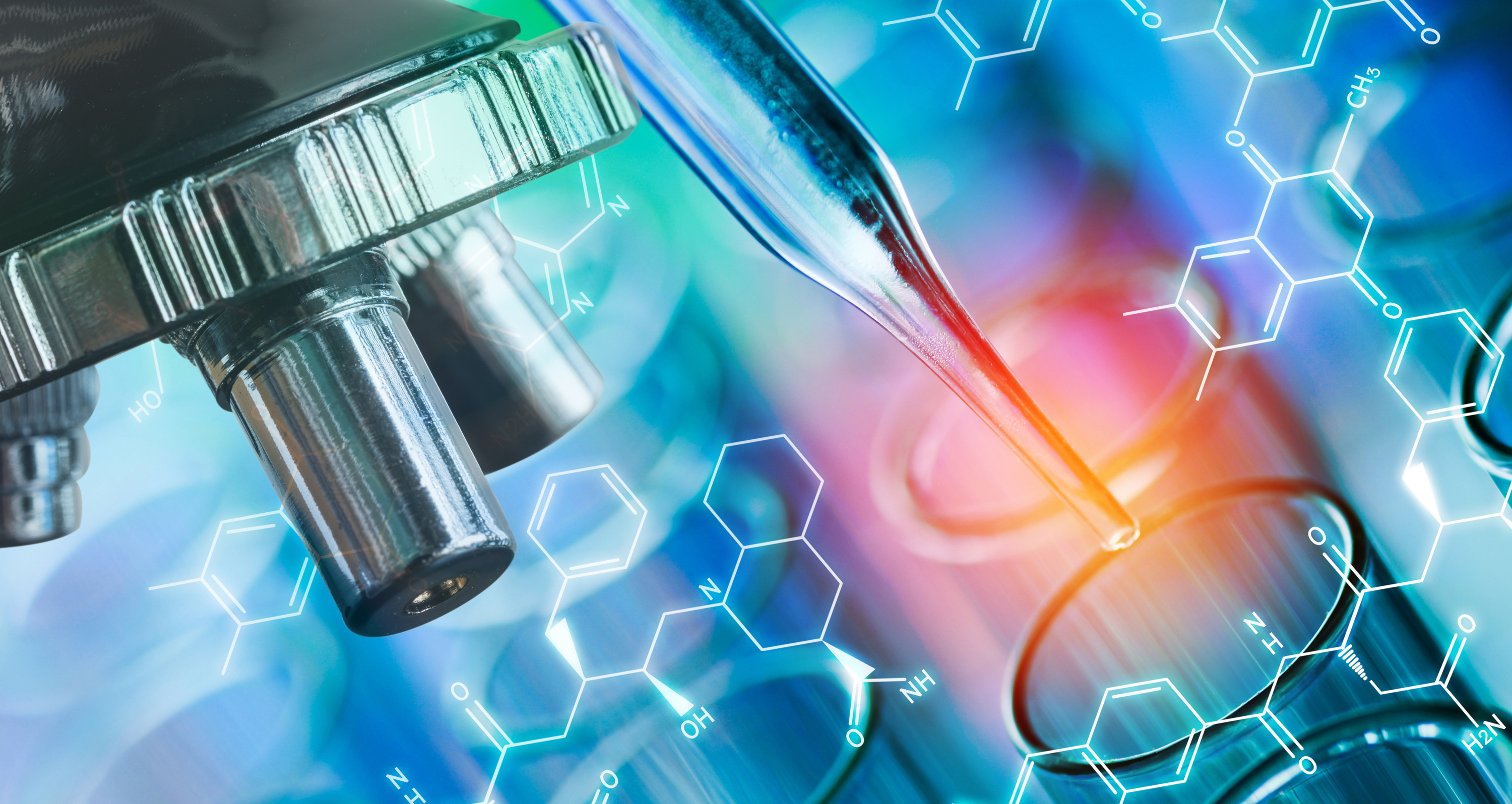 Premium Quality
Lactoferrin Gold 1.8® is manufactured in a government certified production facility that meets current good manufacturing practices (cGMP) standards. Only the finest ingredients are procured and then third-party verified for purity. Lactoferrin Gold 1.8® also undergoes meticulous testing at every stage of the manufacturing process - the result is a safe and premium quality product.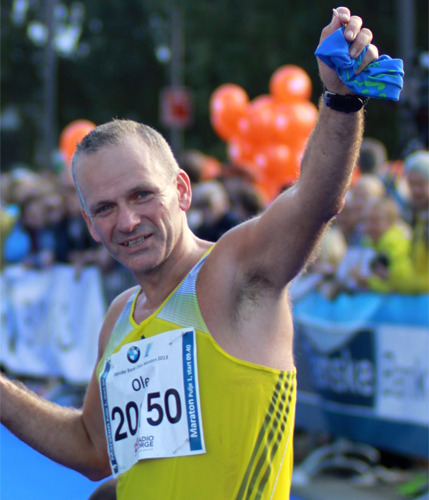 Ole Arne Eiksund
Executive, Marathon Runner
"As an active marathon and ultrarunner I use Lactoferrin Gold 1.8® daily as part of my supplement regime. My experience is that I get a better nutritional uptake during the races and recover faster. During active training periods or races, I increase the dosage as I need a higher dosage to replenish better. Recently, I competed 7 marathons in 7 days; by increasing lactoferrin dosage by 2 capsules prior to and 2 capsules after the race, worked very well for me!
I believe Lactoferrin Gold 1.8® helped me to preserve the health of the gastrointestinal system during such an exhausting challenge and the ability of Lactoferrin to enhance the body's natural antioxidant response, is important when doing such endurance races."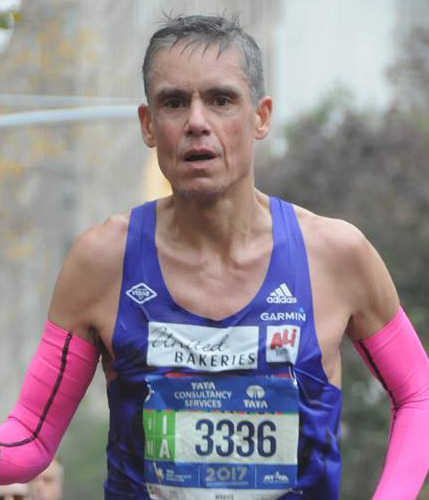 "I have been using Lactoferrin Gold 1.8® for about 10 weeks now. At first, my stomach felt bloated and it was really quite hard to run with such a stomach. I thought that this was something that my body didn't want. As an athlete, training has thought me that patience is necessary to achieve results. Rome was not built in a day… And certainly, after about 2 weeks the bloated stomach was gone. I train every day and run about 130 kilometers (80 miles) a week, and because of this, it is really important with optimisation in everything I do. Optimisation through food, food that the body is able to absorb and utilize effectively. Optimisation for me means that the body has a higher lowest threshold with regards to exercise and recovery.
Lactoferrin Gold 1.8® has been and is supporting me to keep my body on a more stable level continuously. I do not have any very bad workouts and the level of training is more stable. My body can recover faster, and I get perform better during training overall. With regards to competitions which demands a lot of the body, the difference is remarkable of what happens the day after a race. The wear is noticeably less than before and the long slow run the day after is easier than before – because of a more stabilized energy consumption curve. And when the wear is less, the immune system also gets better, definitely! And for me, who always wants to run the most, it means that using Lactoferrin Gold 1.8® that I can maintain and actually increase the training doses – at the same time get progress. At the age of 52, this is quite impressive."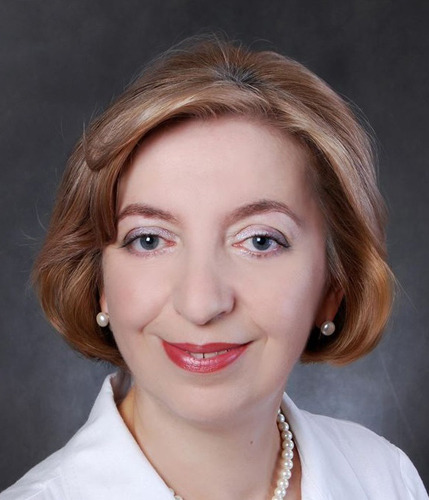 Elena Chernova
Painter, Designer 
"There passed those times when dietary supplements caused a sarcastic smile. Today all pharmacy chains offer domestic and foreign dietary supplements and vitamins. During the last 10 years I use nutrition, and the most favorite - Lactoferrin Gold 1.8®.
I was lucky to get acquainted with his creator - Dr. Narain Naidu - the scientist with the world name which united brilliant western education and wisdom of the East. His theory of Bio-replenishment teaches us that Nature has everything for our health. Lactoferrin starts digestion at the newborn and is also protecting our immunity during life. I travel a lot and I always take it with myself. During the autumn - winter period Lactoferrin protects me. My children use it too."
Frequently Asked Questions
* These statements have not been evaluated by the Food and Drug Administration. This product is not intended to diagnose, treat, cure, or prevent disease.