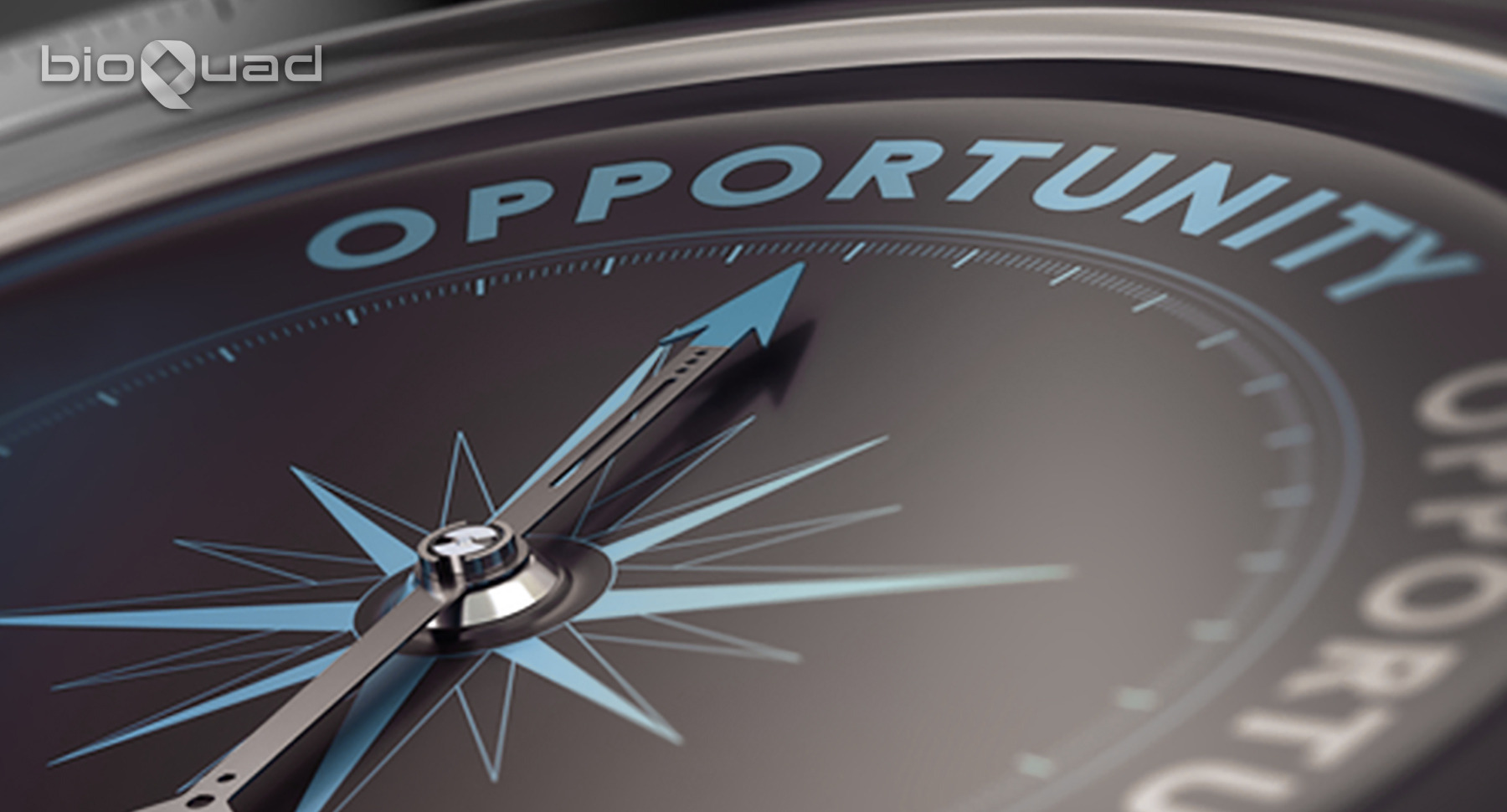 The bioQuad Opportunity unites our cutting-edge health products with an exclusive business program. We offer a classic wholesale retail business model, which is powerful in simplicity and high earning potential. More you buy, more you save. More you share, more you earn. Plus you have the options on how you want to work with us. No expensive membership. No complicated MLM plan. No restrictive business. You can join us in one of two ways - as a Reseller OR Representative.
A Reseller is a health professional or group such as a clinic, pharmacy, wellness center, vitamin shop, gym, etc. Resellers have access to the unique bioQuad Bio-Replenishment® product line and can use them to help improve health results of their patients and clients.
A Reseller buys the bioQuad Bio-Replenishment® product line in bulk at wholesale price and then sells it to Consumers at retail price.
How to become a Reseller?*
Please complete and submit the bioQuad Reseller Form provided below. Upon receipt, bioQuad will review your application.

If approved to be our Reseller, then you will gain login access to exclusive content and wholesale pricing in the bioQuad Reseller portal.
A Representative is a motivated individual, passionate about health, and capable of promoting the revolutionary bioQuad Bio-Replenishment® product line to Resellers. A Representative is selected to join the bioQuad sales team.
A Representative's focus is to educate and establish relationships with Resellers to distribute the bioQuad Bio-Replenishment® product line. They may also sell direct to Consumers.
How to become a Representative?*
Please contact bioQuad Service via phone (855-524-6737) or email (service@bio-quad.com) to learn about the bioQuad Ambassador Program.

If selected to be our Representative, then you will gain login access to exclusive content, wholesale pricing and personalized business tools in the bioQuad Representative portal.
* Please Note: For login access, you first have to sign-up and become a registered bioQuad Reseller or Representative. To sign-up, please follow the 'How to become a Reseller' or 'How to become a Representative' instructions provided above. Without registration you can not access the bioQuad Reseller or Representative portal. Feel free to contact service@bio-quad.com if you have any questions or need assistance with registration. Thank you!
Reseller Terms & Conditions
Reseller applicant must complete and submit a bioQuad Reseller Form ("Reseller Agreement"), which includes the Reseller Terms and Conditions listed below and the Reseller Minimum Advertised Price (MAP) Policy. Reseller applicant agrees that:
You are of legal age to enter into this Reseller Agreement in the state in which you reside.

Authorization. By executing this Reseller Agreement, you are applying for authorization to become an Approved Reseller and enter into a contract with bioQuad. You acknowledge that prior to signing this Reseller Agreement you have received, read and understood the bioQuad Reseller Terms & Conditions and bioQuad Reseller Minimum Advertised Price (MAP) Policy. bioQuad reserves the right to reject any application for any reason.
Buying Product. bioQuad only sells to Approved Resellers. Approved Resellers can place wholesale orders via – website (www.bio-quad.com), telephone (1-855-524-6737), email (service@bio-quad.com) or Representative (if applicable). Wholesale order price rates do not include shipping and handling expenses, which will be charged to the Reseller. bioQuad only ships wholesale orders to valid U.S. addresses.
Selling Product. You agree to sell bioQuad products in authorized territories only (i.e. U.S.). You agree to follow all sales tax collection agreements between bioQuad and the various taxing jurisdictions, as well as the related rules and procedures established from time to time by bioQuad. The bioQuad product line may be sold in-person, in-store, online, and by other means. Resellers may not offer or facilitate the offering of bioQuad products on or through any online auction or classified site, including but not limited to eBay, iOffer, and/or Craigslist, or any online marketplace, such as Amazon Marketplace.
Pricing. bioQuad enforces an unilateral Minimum Advertised Price (MAP) Policy on the entire bioQuad product line. Wholesale rates/pricing of bioQuad products are to be kept confidential and may not be reproduced, published or disseminated, without express consent of bioQuad, in any medium (online, email, or print).
Payment. bioQuad only accepts credit card payments. Payment is required at time of order. Pricing discrepancies must be addressed within 15 days from date of shipment. Shipping discrepancies must be reported within 48 hours from date of receiving shipment.
Refunds. You will receive a full refund when you send back the unopened product within 30 days of receiving it. A credit will be issued to your original form of payment after the product has been received and processed. If the product has been opened, you will receive store credit when you send back the opened product within 30 days of receiving it. Please note that we do not refund shipping costs unless we have sent you the wrong product, and that we do not issue refunds or store credit past 30 days.
Product Responsibility. You agree to familiarize myself with all bioQuad products and product descriptions. You understand that the products are not offered for the treatment, prevention, cure or mitigation of any disease or disorder, either physical or mental and shall make no such representations.
Proprietary Rights/Use of Company Materials. You acknowledge that bioQuad's trademarks, service marks, tradenames, patents and copyrighted materials are owned solely by bioQuad, and that use of such marks and materials must be approved in writing by bioQuad prior to use.
Termination by Notice or Upon Breach. You may terminate your Agreement at any time by written communication to bioQuad. bioQuad may terminate your approved Reseller status as a result of breach of any of the provisions of your Reseller Agreement. bioQuad may also take actions short of termination of your Reseller Agreement, if you breach any of its provisions. In determining what actions to take in the event of breach of the Reseller Agreeement, bioQuad may consider without limitation the nature and severity of the breach, whether the breach can be or has been cured following notification by bioQuad of the existence of the same, and whether there are multiple simultaneous, serial or repeating breaches.
Version 1 - Revised June 1, 2018
bioQuad Life Sciences, LLC. ("bioQuad") has built a strong reputation for the bioQuad line of products ("Products") and will not permit any advertising or promotion of the Products at a price that may have the effect of diminishing or detracting from the perceived value of the Products. Therefore, in order to maintain and further enhance our brand image, bioQuad has instituted the following unilateral policy, which establishes the Minimum Advertised Price ("MAP") standards for the following Products:
Lactoferrin Gold 1.8® (SKU: BQ-LFG-USA)

Product Description: 1 box containing 2 blisters with 15 capsules per blister (30 capsules total)

Suggested Retail Price = $29.95 / Minimum Advertised Price = $29.95

Lactoferrin Gold 1.8® Dual Box (SKU: BQ-LFG-USA-2X)

Product Description: 1 box containing 4 blisters with 15 capsules per blister (60 capsules total)

Suggested Retail Price = $49.95 / Minimum Advertised Price = $49.95
This policy applies to all new and existing Resellers including, but not limited to, a health professional, health clinic, wellness center, vitamin shop, gym, senior home, store retailers, catalog companies, e-commerce websites, etc. ("Resellers").
Further, this MAP policy applies to all advertisements of the Products in any and all media, including, without limitation, flyers, posters, coupons, mailers, inserts, newspapers, magazines, catalogs, mail order catalogs, faxes, emails, television, radio and public signage. It also applies to Internet advertising on Reseller's website (or any sponsored website), links to Reseller's website, banner ads, destination pages, third-party sites, or search engines (e.g. Google.com, MSN.com, Yahoo.com, Amazon.com, etc.). It is inconsistent with this MAP policy for the Products to be advertised together (or with other manufacturer's products, free products, coupons, gifts, rebates, etc.) at a single price that is lower than the sum of the individual MAP prices for the Products.
MAP applies only to advertised prices and does not apply to the price at which the Products are actually sold or offered for sale to an individual Consumer within the Reseller's location or over the phone. Under this MAP policy, Reseller may sell the Products only to retail customers (i.e. patients). Resellers' retail sales prices for the Products remain wholly within Resellers' discretion. bioQuad does not seek, nor will we accept, any agreement or assent from Reseller regarding our MAP policy, either now or at any future time. Resellers are not authorized to sell or otherwise provide Products to another reseller, distributor, broker, or dealer (unless given express written consent by bioQuad).
If any Reseller intentionally and/or fails to abide by this MAP policy, bioQuad will discontinue all sales and shipments of the Products to that Reseller and the Reseller will be notified in writing that it is no longer authorized to sell the Products. bioQuad will implement and take action regarding its MAP policy based upon information deemed sufficient by bioQuad; all such determinations are final. We reserve the right to modify this policy, to establish new or different policies, or to discontinue any or all of such policies. The MAP policy shall remain in effect until modified or terminated by bioQuad in writing sent to Reseller(s).
This MAP policy has been established by bioQuad to help ensure the legacy of bioQuad as a producer of high quality products and to protect the reputation and image of the bioQuad product line. This MAP policy is being established by bioQuad unilaterally and therefore is not subject to negotiation. Should you have any inquiries regarding our MAP policy, please direct them to bioQuad Service team at service@bio-quad.com.
Version 1 - Revised June 1, 2018