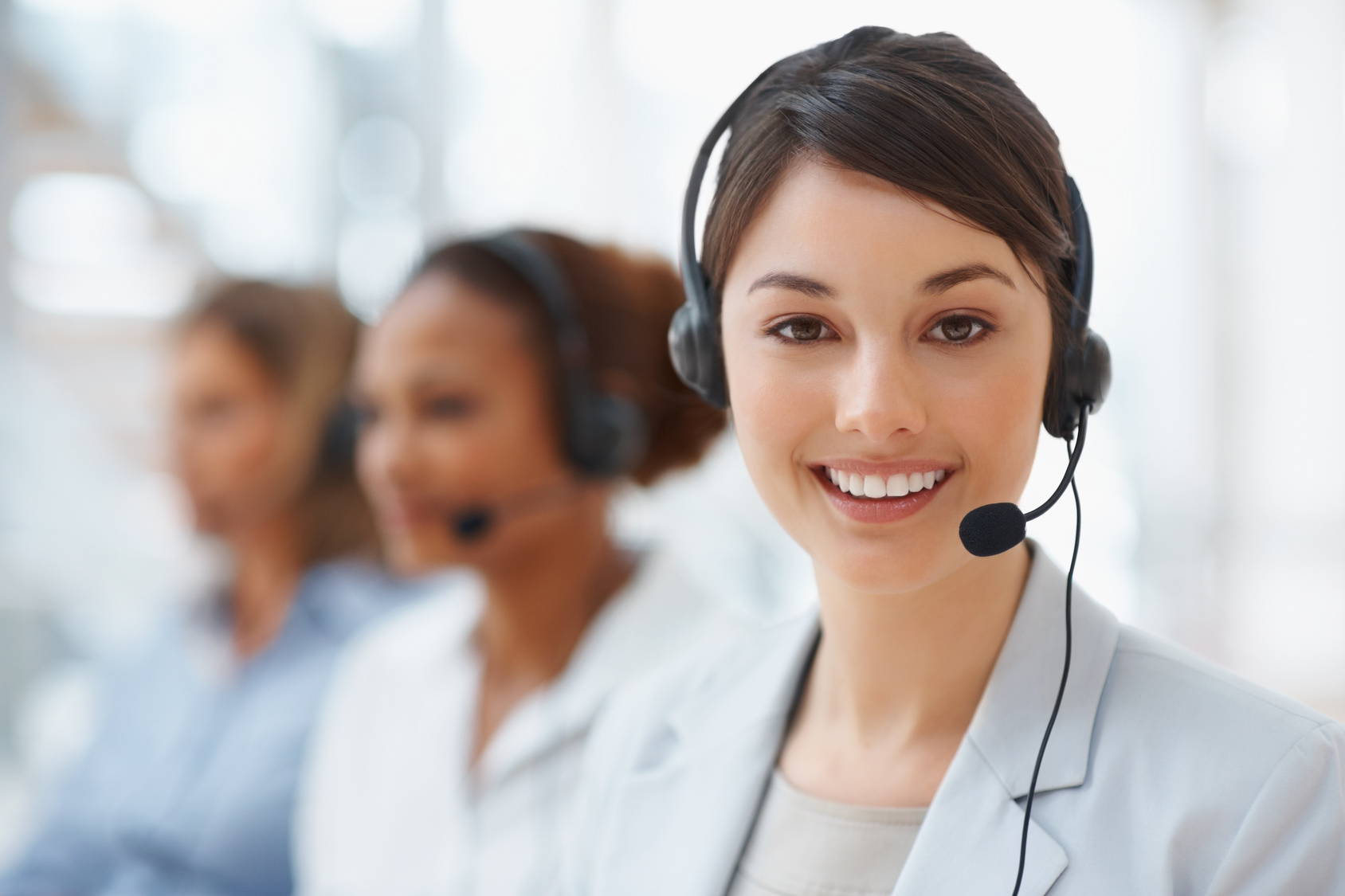 Thank you for your interest in bioQuad® and our products! For a quick answer to many of your questions, please check out our FAQ section. If you don't find the answer to your question, then you can reach us in one of the following ways:
PHONE
Customer Service Dept.
M-F: 9AM - 5PM (PST)
1-855-5BIO-REP
MAIL
bioQuad, LLC.
23659 Via del Rio
Yorba Linda, CA 92887
E-MAIL
Please complete and submit Online Form below
Thanks!
This field is required
This field is required
This field is required
EU Office
Science Park 402
1098 XH Amsterdam
The Netherlands
How much is shipping?
We offer a flat rate shipping and handling fee (S&H fee) of $2.95 to deliver any order within the 48 contiguous U.S. States. This S&H fee is fixed irrespective of order size (i.e. whether you order one box or ten boxes, the S&H fee is the same). Orders being shipped to non-contiguous U.S. States (for example Alaska and Hawaii) will have a calculated S&H fee. Note that the flat rate or calculated S&H fee is per order being delivered to a single address.
When will my order ship?
When you order by the cutoff time Monday through Friday (excluding major holidays), most orders will ship that same day and you will receive it in 7 to 10 business days depending on your location. Shipping times will vary to Alaska and Hawaii. Some circumstances may result in delayed shipping or delivery:
Credit card payment issue

Incorrect shipping addresses

Orders held because items are out of stock

Carrier circumstances (severe weather, etc.)
Do you ship on weekends?
At this time, we do not ship on weekends. All shipping estimates refer to business days.
When will my order be processed?
Orders only process on weekdays, excluding major holidays. Orders placed on weekends should process within 48 hours of the first weekday following the weekend or holiday. You will always receive an email confirmation as soon as your order processes and is being prepared to ship.
What if I didn't receive my order confirmation?
If you did not receive your order confirmation minutes after your order was placed, check the Spam Folder. If your email is in the Spam Folder be sure to mark "Not Spam" to receive future emails. If you do not receive your email in your Inbox or Spam folders please call 855-524-6737 or email service@bio-quad.com.
How can I track my order?
Once your order ships from our warehouse, we will email you with a shipping confirmation and tracking number link which you can follow.
What if my order came damaged or is missing?
We take immense pride in making sure your order ships as securely as possible. However, if your product does arrive damaged, please let us know within 14 days of delivery by emailing our Customer Service Team at service@bio-quad.com, please include photos. Missing items must be reported to our Customer Service Team within 14 days of delivery (and missing orders must be reported within 21 days of the date the order shipped.
Do you ship internationally?
We do not currently ship internationally, but we're expanding! Email our Customer Service Team, service@bio-quad.com, and let them know to which country you'd like to see bio-quad ship and we'll let you know when shipping to your country is available.
What payment forms do you accept?
We accept the following methods of payment, Visa, Mastercard and American Express. Items are charged to your credit card when they ordered. Your purchase will show up on your statement as "bio-Quad". You can safely send us your credit card number via our secure server, which uses encryption to protect your personal information. Our safe and easy ordering system ensures your security.
Do you charge sales tax?
Sales tax is charged only on orders sent within California. There will be no taxes charged to orders shipped outside of California and within the USA. The final confirmation page displayed when you order shows the sales tax we will charge on your order.
Does bio-Quad have a return policy?
Of course! You will receive a full refund when you send back the unopened product within 30 days of receiving it. A credit will be issued to your original form of payment after the product has been received and processed. If the product has been opened, you will receive store credit when you send back the opened product within 30 days of receiving it. Please note that we do not refund shipping costs unless we have sent you the wrong product, and that we do not issue refunds or store credit past 30 days.
To process a return, please send an email with your name, order number, and reason for return to service@bio-quad.com or contact a representative in our Customer Service department at 1 (855) 524-6737.
Returned Products should be sent our facility at the following address:
bio-Quad Returns
23659 Via del Rio
Yorba Linda, CA 92887
bioQuad, LLC. (hereafter "the Company") respects your privacy. This privacy policy discloses how we collect, protect, use and share information gathered about you on this website.
INFORMATION YOU PROVIDE
From time to time we may request that you provide us with certain personal identifying information (such as your name, email address, etc.) in connection with the services offered on our site, including shipping product, sending newsletters or promotions, and providing you with email updates about our products. We do not collect any personal identifying information about you except when you specifically and knowingly provide such information.
You can opt out of future communications from us at any time by emailing us at service@bio-quad.com. Sometimes we hire companies to help us deliver products or services, including our online credit card ordering processing vendor. In those instances, we need to share your information with them. These companies are allowed to use the information only to deliver the product or service.
COOKIES
Like most sites, the Website may use cookies. Cookies are data files stored on your computer that identify you as a unique user. Cookies enable us to track user trends, preferences and patterns to better understand our user base and to improve the quality of our service. Most browsers permit users to refuse cookies or to be notified before a cookie is accepted.
LINKS TO OTHER SITES
The Website may contain links to other sites. These sites may send their own cookies to users, collect data, or solicit personal information. Since the Company does not control these sites, the Company is not responsible or liable for the privacy practices or content of such sites.
SECURITY OF INFORMATION
The importance of security for all personally identifiable information associated with our Guests is of utmost concern to us. The Company takes technical, contractual, administrative and physical security steps to protect all visitors' information. When you provide credit card information, we use secure socket layer (SSL) encryption to protect it. There are some things that you can do to help protect the security of your information as well. For instance, never give out your password, since this is what is used to access all of your account information. Also remember to sign out of your account and close your browser window when you finish surfing the web, so that other people using the same computer won't have access to your information.
CONSENT AND CHANGES TO THE PRIVACY POLICY
Your access and usage of our sites indicates your consent to the collection and use of your information as outlined in this privacy policy. The Company may decide to change this privacy policy from time to time. When we do, we will post the changes on this page so that you are always aware of the information we collect, how we use it, and under what circumstances we disclose it.
FOR QUESTIONS AND ADDITIONAL INFORMATION
Feel free to contact us any time with any questions you may have regarding our privacy policy. You can find our contact information under the contact us tab.
Thank you for visiting www.bio-quad.com. This website and its subdomains (the "Website") are maintained by bioQuad, LLC. (hereafter the "Company"). By accessing the Website, your access and use of the Website is subject to the following Terms and Conditions and all applicable laws. If you do not agree with any of these terms, you are prohibited from using or accessing this site.
TRADEMARK AND COPYRIGHT
The design of this Website and all text, graphics, information, content, and other material displayed on or that can be downloaded from this Website are exclusively owned by the Company and covered by applicable copyright laws. You may freely browse this site but you may only download text, images, audio and video content for personal, non-commercial purposes.
The website also contains the trademarks of the Company including, but not limited to, registered trademarks owned and used by the Company and, in some cases, its affiliates. Nothing contained on this site should be construed as granting any license or right to use any trademark, logo, service mark, design or other intellectual property displayed on this site, without the prior written consent of the Company or any third party who may have rights to any such item or information displayed on this site. All rights in respect of all such trademarks or other intellectual property are reserved.
HEALTH RELATED INFORMATION
This site does not provide medical advice. Information presented on this Website is intended to impart general fitness, nutrition and health information. The information presented on this Website is not intended for diagnostic or treatment purposes. You should consult your doctor for medical advice or services. Consultation with your doctor is particularly important if you are under eighteen (18) years old, pregnant, breastfeeding, or have health problems. Never disregard professional medical advice or delay in seeking it because of something you have read on this Website.
Information and statements regarding dietary supplements have not been evaluated by the Food and Drug Administration and are not intended to diagnose, treat, cure, or prevent any disease.
ACCURACY
The materials on the Website are provided "as is". While every effort has been made to ensure the accuracy and correctness of the materials on this website, it is possible that the materials appearing on the Company's web site could include technical, typographical, or photographic errors. Therefore, the Company does not warrant that any of the materials on its web site are accurate, complete, or current
Furthermore, the Company may make changes to the materials contained on its web site at any time without notice. The Company does not, however, make any commitment to update the materials.
LIMITATION OF LIABILITY AND INDEMNITY
Your use of and browsing of this site is at your own risk. Neither the Company, nor any other party involved in the creation, production, delivery or operation of this site is liable for any direct, incidental, consequential, indirect or punitive damages arising out of your access to, or use of this site or any consequences flowing there from. Because some jurisdictions do not allow limitations on implied warranties, or limitations of liability for consequential or incidental damages, these limitations may or may not apply to you.
USER SUBMISSIONS TO THIS WEBSITE
Although the Company may from time to time monitor or review discussions, chats, postings, transmissions, bulletin boards, and the like on the Website ("Postings"), the Company is under no obligation to do so and assumes no responsibility or liability arising from the content of any such Posting, nor for any error, defamation, libel, slander, omission, falsehood, obscenity, pornography, profanity, danger or inaccuracy contained in any information within such Postings on the Website.
You are prohibited from posting or transmitting any unlawful, threatening, libelous, defamatory, obscene, scandalous, inflammatory, pornographic or profane material or any material that could constitute or encourage conduct that would be considered a criminal offense, give rise to civil liability or otherwise violate any law. The Company will fully cooperate with any law enforcement authorities or court order requesting or directing the Company to disclose the identity of anyone posting any such information or materials. The Company may remove Postings at any time, and for any reason.
EXTERNAL LINKS
The Company has not reviewed all of the sites linked to its Internet web site and is not responsible for the contents of any such linked site. The inclusion of any link does not imply endorsement by the Company of the site. Use of any such linked web site is at the user's own risk.
SITE TERMS OF USE MODIFICATIONS
The Company may at any time revise these Terms and Conditions by updating this posting. You are bound by any such revisions and should therefore periodically visit this page to review the then current Terms and Conditions to which you are bound.
JURISDICTION AND GOVERNING LAW
The Company's products, materials, offers and information appearing on this Website are intended for U.S. visitors/customers only. The Company makes no representation that materials on this Website are appropriate or available for use in locations outside the United States.
Any claim relating to the Company's web site shall be governed by the laws of the State of California without regard to its conflict of law provisions.
GENERAL
Our failure to exercise or enforce any right or provision of these Terms and Conditions shall not constitute a waiver of such right or provision by us. If any provision of these Terms and Conditions is found by a court of competent jurisdiction to be invalid, the parties nevertheless agree that the court should endeavor to give effect to the parties' intentions as reflected in the provision, and the other provisions of our Terms and Conditions remain in full force and effect.